Please check your server PHP version and update to version 7.4 if it's lower than 7.4. (You may check our server minimum requirements bottom of this article) This will solve the Avas Core plugin error.
After that please install the latest version theme v6.3 via your Themeforest account download section then clear cache from everywhere such as browser, cache plugin, CDN, etc.

After successfully installed the Avas theme's latest version and cleared the cache then please go to WP Dashboard > Avas.  Please register your theme to unlock all features.
Hope that will solve your problem. If still having the same problem then please create a ticket via our support portal and share your website admin and FTP login credentials. We will check it for you.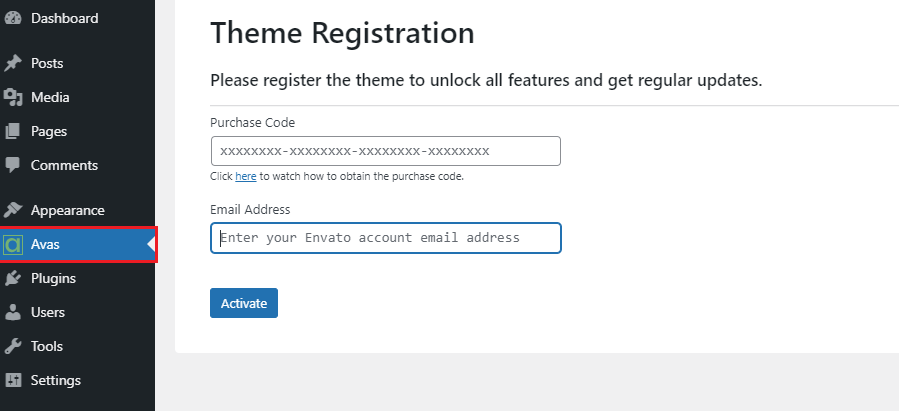 Server Minimum Requirements
PHP version 7.4 or greater.
MySQL version 5.6 or greater OR MariaDB version 10.1 or greater.
WP Memory limit of 256 MB or greater
max_execution_time 360 (This needs to be increased if your server is slow and cannot import data.)
PHP Post Max Size: 256 MB or greater
Upload File Size: 256 MB
PHP Time Limit: 360
WordPress version 5.0 or greater.